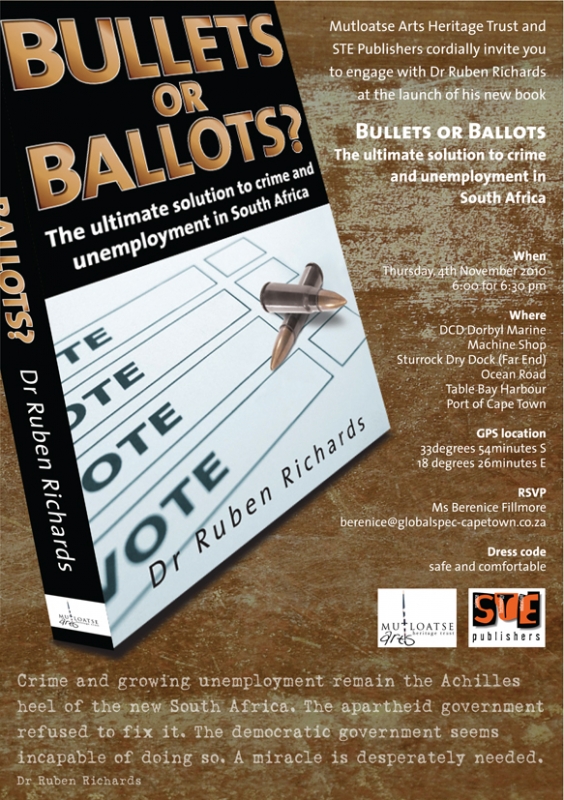 Please forgive my personal note of nostalgia
This event is already past. I am sorry you missed it. I like the invite so much I thought I would hang onto it for a while on my website.
The venue for the first book launch was the machine workshop (of the former Globe Engineering Works - in the Port of Cape Town) where I completed my fitter and turner apprenticeship in the early 1980's. It is the same company I came back to many years later as its CEO and shareholder. So please forgive my nostalgia.